SPC supply eVisa according the latest ICAO standards. Special construction of high security e-Visa based on customer's requirement with multicolor security design on Polycarbonate foil with integrated RFID chip. 10 color printing, IR and UV colors, as per latest ICAO complying technology.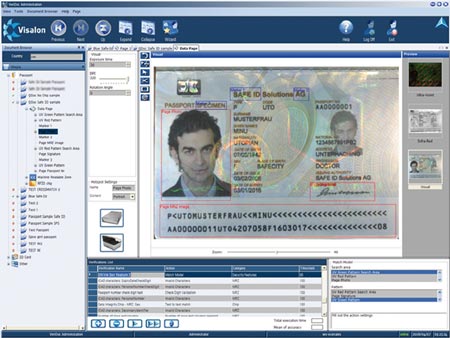 Visalon system combines a Service Orientated Visa Information System as well as a complete Visa Management system to securely manage Visa and Residence Permits, including printing and stock control functionality. Visalon supports decentralized enrollment, central or decentralized visa approval and decentralized visa printing and issuing.
The system architecture is future oriented and permits embassies and consulates to handle the entire visa/permit issuing process using a central application server and database in a secure communication environment. Visalon is based on our Annwyn software architecture to provide a state-of-the-art service oriented architecture and the flexibility to integrate with every system or network.