VeriDoc is a market leading, most modern and sophisticated software solution that automatically verifies security features in travel documents such as passports, Visas and ID-Cards and any other identity document. VeriDoc adresses the challenges to automate and improve travel & identity document verification with or without RFID chip and whether the document is ICAO compliant or not.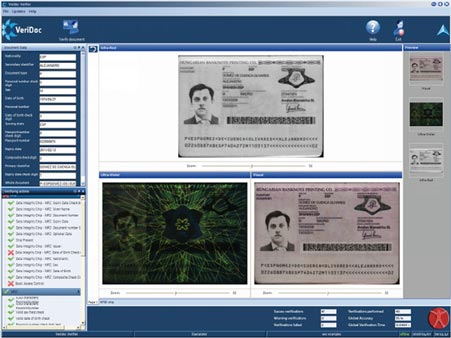 Numerous verifications are performed automatically and in parralel for every scanned document, thus eliminating the human error factor. VeriDoc is also part of our SBMS suite and is combined with other solutions as eGate or Visalon, where document verification is required.
For System Integrators and customers with exisiting Border Control application, VeriDoc SDK delivers the possibility to add state-of-the-art document verification functionality to the exisiting system and enhancing the overall security of the system.