BioCap is a Live Data capture solution built upon our proven multi-tier SOA architecture called Annwyn, built for demanding central & decentralized enrollment scenarios. The solution contains various modules providing different functionality, that can be combined by the user to create a desired workflow as required for the underlying business logic.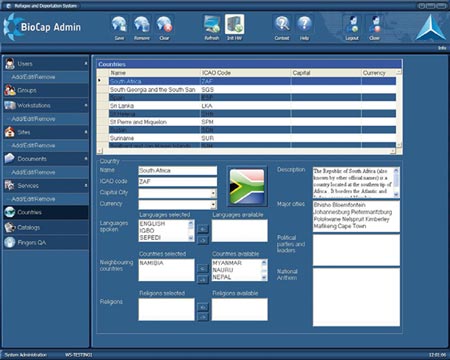 Services to applicants/citizens can be individually defined and customized for every service, user, role, workstation and workflow. Built in quality assurance measures and functions for all captured data, including all biometric information, assure the storage of data in accordance with ANSI / NIST and ICAO and ISO standards & recommendations. The backend application server has all the services built in to provide the entire business logic for a document register, a civil register or even a national population register. It is not limited to specific capture devices and is totally open to operate with any device that a customer requests.
Devices include Web & Digital cameras, Fingerprint & Palm scanners, Iris Cameras, A4 scanners, Signature pads, printers, etc. BioCap supports Online and Offline working modes with advanced queuing for flawless synchronization, as well as data & communication encryption by various means. BioCap features a generic printer interface to communicate with passport and id-card printers and the retrieval of the corresponding datasets to personalize travel & id documents. Furthermore it has a biometric identification interface to assure the integrity of the enrolled persons within the DB / register to avoid duplicate enrollments.